Profile
" Your after-sales support is outstanding. We had our motor assessed and repaired and were "back in business' in no time. "
- John Duff, Site Manager, OSHO Mining
Our Mission
To provide world-class rotating electric mining motors with competent after-sales service & support by a qualified team that sees an increase in productivity and efficiency for all our customers.
Company Profile

Established 1939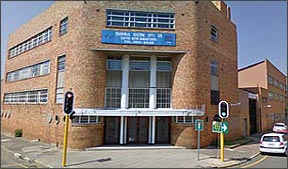 Trans Vaal Electric (TVE) is an electrical engineering company, founded in 1939 and engaged in the design, development, manufacture and repair of rotating electrical machines.
Established to service the needs of the burgeoning coal mining and gold mining industries in South Africa in the late 1930's the company is still one of the worlds leading manufacturers of AC cage induction motors and DC electric motors and generators for mining, railway transport and industrial applications. Custom built and standard range motors are offered in power outputs from one horsepower to nine hundred horsepower. The company manufactures electric motors used in a variety of applications in countries as diverse as South Africa, the USA, Australia and China.
The company has three factories situated in Johannesburg, South Africa and employs approximately 150 personnel including engineers, draughtsmen and skilled artisans. All three factories are well equipped, with the company just having completed a brand new 10 000 square ft state of the art Webber Street repair facility with 10 ton lifting capacity and an ultra modern test bay.
TVE has the facilities to design and manufacture all the components used in an electric motor: these include a lamination punching plant, a large machine shop, AC and DC winding shops, VPI equipment, baking ovens, burn out ovens, a welding department, hydraulic presses and spray booths.
All processing is controlled by a proven quality control system - the company is ISO 9000 accredited for the design, manufacture and repair of electric motors. Our head office is situated at our Simmonds Street complex, which is also our AC division although design and administrative offices are also located at the Richard Street DC machine factory.
Our products are renowned for their robust fabricated steel frame construction and are well suited for operation in harsh environments and rigorous duty cycles where standard motors are likely to fail prematurely. Typical coal mining motors can be viewed throughout this website. Please contact us with your electric motor requirements - we look forward to assisting you.
BEE Status

We are a certified level 5 BEE contributor. View our certificate here.
Our Services

Select services in support of our motors

We carry parts and spares to all our mainline motors. Downtime is guaranteed to be a minimal 72 hours.

Motor replacement - should your motor require servicing, we will collect and replace your motor while it is being done

Delivery and commissioning of all our CM motors, regardless where in SA you are.

Consultation to assist you to achieve best of breed for your needs.

Make an enquiry and we will reply within 48 hours.